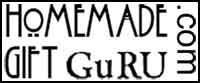 Old Fashioned Oatmeal Cookie Recipe in a Jar
Oatmeal Cookie Gift Mix with Nuts and Raisins
---
Ingredients (For 1 Quart or 1 Liter Wide Mouth Canning Jar)
---
1 cup all-purpose flour
1/2 teaspoon baking soda
1/2 teaspoon baking powder
1/2 teaspoon salt
1 cup rolled oats
3/4 cup packed brown sugar
1 teaspoon cinnamon
1/4 cup white granulated sugar
1 cup raisins
1 cup chopped walnuts
---
To Make Mix
---
Stir together flour, baking soda, baking powder and salt
Using funnel pour flour mix into 1 quart mason jar
Press down flour mixture until it won't pack any more
If needed, clean insides of jar with folded paper towel
Press down oats tightly
Mix cinnamon into brown sugar
Spoon in brown sugar and cinnamon pressing layer firmly
Pour in white sugar and press firmly
Add raisins and press firmly
Add walnuts and press firmly
Seal with lid and decorate as desired
Attach instructions as seen below or print recipe card provided:
---
For The Gift Recipient
---
(Recipe for the gift recipient)
Old Fashioned Oatmeal Cookie Recipe: Preheat oven to 350° F. Beat together 1/2 cup softened butter, 1 egg, 1 teaspoon vanilla and 1 tablespoon milk. Add Cookie Mix and blend well. Break up any clumps of mix. Drop tablespoon sized rounds of dough onto ungreased baking sheet. Bake 9 - 11 minutes or until edges turn golden brown.
Thank you for visiting Homemade Gift Guru at https://www.homemadegiftguru.com