Halloween Coloring Sheets
Theme: Halloween Coloring Pictures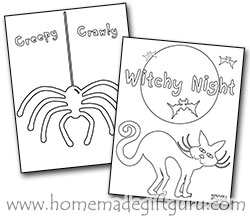 Happy Halloween! Halloween is a great time to create creepy decorations and spooky treats...

While your kids color, feel free to check out my homemade Halloween gift ideas for a few spooky, cute and creative Halloween ideas.
Below, you'll find two Halloween pictures for young kids. First is "Witchy Night" a page featuring a full moon, a Halloween cat and 3 flying bats. Second is "Creepy Crawly" a page featuring a simple dangling spider.
Tip... give your kids googly eyes for the spider for extra creepy crawly fun!

Enjoy! And be sure to check out my Halloween printables for easy Halloween gift tags!

To Print: Simply right-click on the image and choose Print Picture... This is an 8 1/2 x 11 inch image with margins, so you can print it on standard typing paper with excellent results (as are all my exclusive coloring pages).
Note: Please feel free to link to this page and to share with friends and family. Never re-post my printables as they are copyrighted material.
"Witchy Night" Halloween Cat Coloring Page:

With a full moon, flying bats and a Halloween cat, this free printable Halloween coloring page is perfect for getting into the Halloween spirit...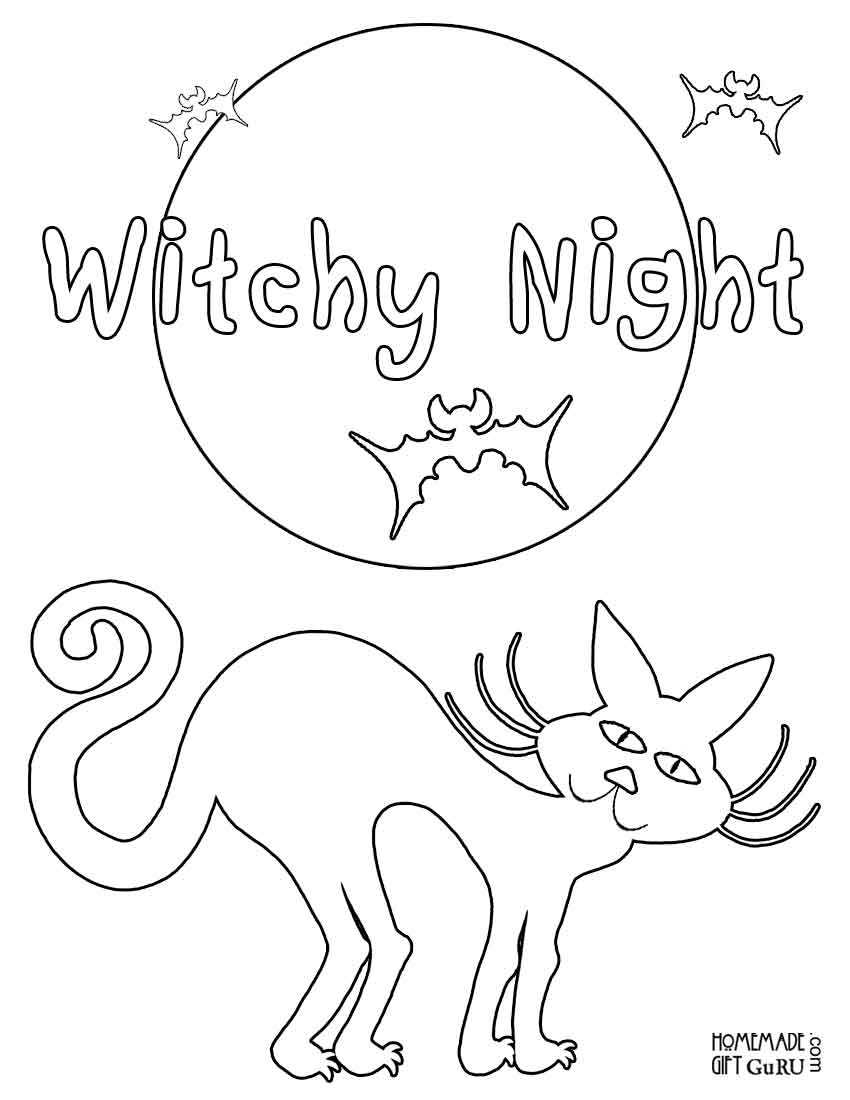 Creepy Crawly Spider Coloring Page:

Creepy crawly spiders are a fascination for all kids and many adults. Whether they scare you or excite you - Halloween is the time to play with the creepy and the crawly (but maybe not literally).
Put your kids to work coloring the spider page below... and be sure to check out my sock spider tutorial for a fun, easy and creative Halloween gift idea!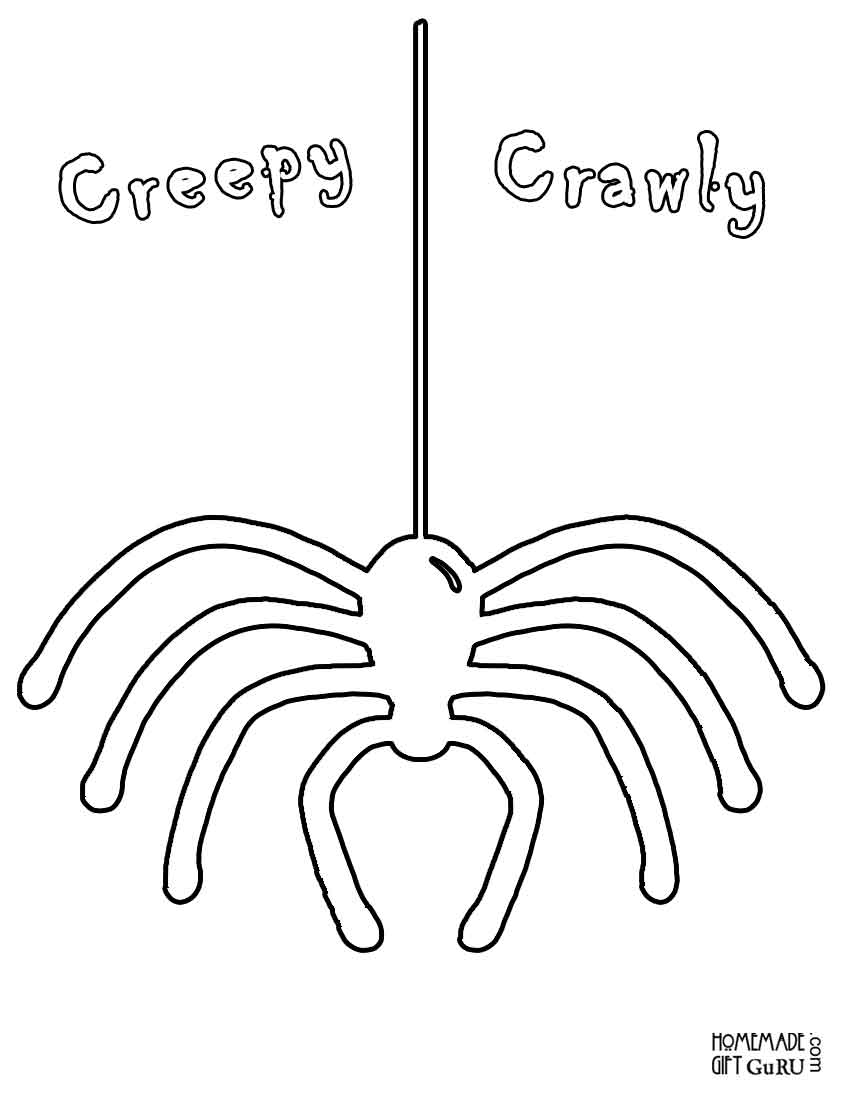 Related Pages...