Free Printable Crafts and Templates

Make Your Own Gifts and Gift Tags Using These Free Templates...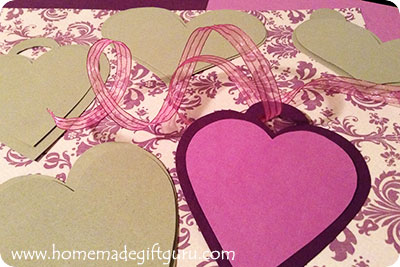 Free printable crafts and templates let you be the designer!

You simply print and cut from your favorite paper. Use whatever creative tools and materials you have on hand to make a variety of beautiful creations.
Feel free to use my templates to make gift tags and other embellishments for your...
I have also included a few homemade gift certificates for a completely free homemade gift idea that is worth giving!

First, here's a quick mini tutorial for making stencils with the following free printable gift tag templates.
How to Make Reusable Stencils Using Printable Gift Tag Templates...

Making stencils with the free printable craft templates on this page couldn't be easier. Why make a stencil? Because stencils can be used over and over again! I love having a large collection of gift tag stencils and I think you will too.
Here's two easy methods...
Card stock. If you have card stock around, you can print these gift tag templates directly onto card stock and cut them out for instant templates. Then, anytime you want to use one, simply trace it onto the paper of your choice.
If you don't have card stock, try the following... Bonus: They will be extra sturdy!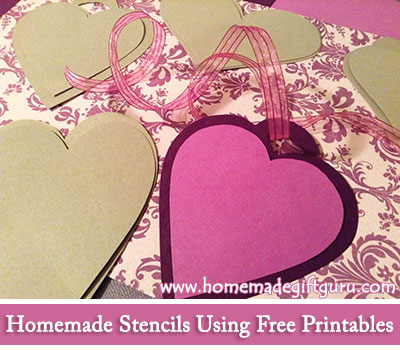 Note: You can also simply print these directly onto standard sized paper of your choice and cut your tags directly.
All Occasion Gift Tag Templates...

Here are several styles of gift tag templates for a variety of occasions. The playful shape tags are especially perfect for kids birthday parties and baby showers. The heart tags are great for any occasion where you need to share a little extra sweetness.

---
Gift Tag Templates for Specific Holidays...

Free printable crafts start with free printable templates. These printable shapes and designs can be used to make anything from Halloween gift tags to Christmas tree ornaments. Click on each for more ideas...

---
Free Printable Craft Idea: Printable Gift Certificates...

You can make gift certificates with my free printables. What you give is your choice. You'll find lots of gift certificate ideas and a few printable gift certificates to choose from by clicking any of the certificates below.

---
Zodiac Birthday Symbols...

Using the astrological sign of the birthday boy or birthday girl is a great way to personalize a gift for them...
Birthday Symbol Templates. Here's a template for each sun sign. You can use these by printing and tracing them or use them as guides for paper punching and other techniques...
---
Coloring Pages to Print for Kids...

Following is a list of free printables for kids, including free coloring book pages for your kids to enjoy. Also a couple free printable word games for kids. Each page prints to standard 8 1/2 x 11 inch paper...
Print these out for birthday party activities or hand them out to your kiddos whenever they need a simple activity to keep them busy (hint hint... like when you browse my website for homemade gift ideas!)

Midnight Kitty - Halloween Coloring Picture
Spooky Spider - Halloween Coloring Picture
Spring Day - Bunny Rabbit Coloring Page
Three of a Kind - Flower Coloring Page
Spring Swirl - Butterfly and Flower Coloring Page
Daydreaming Caterpillar - Caterpillar Coloring Page
Tasty Morning - Ant Coloring Page
It's a Party - Birthday Coloring Page
Ladybug in Grass - Ladybug Coloring Page
Little Piggy - Pig Coloring Page
Puppy Love - Puppy Coloring Page
Silly Butterfly - Butterfly Coloring Page
Smiling Sunflower - Sunflower Coloring page
Big Brother Ribbon - Big Brother Coloring page
Big Sister Ribbon - Big Sister Coloring page
"Great Day" Printable Word Search for Kids
"Picnic Foods" Free Printable Word Search for Kids
That's it for now! Check back often for more free printable crafts and templates.

Related Pages...

Home
› Crafts and Templates