Hello and Welcome!
Welcome to HomemadeGiftGuru.com
I'm so glad you're here visiting my Gift Making Web Site! Please let me know how you like it and what your next homemade gift project will be.
About Me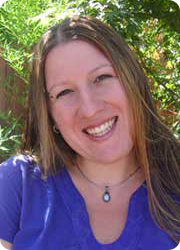 Hello! My name is Jesika Heffley, founder of homemadegiftguru.com. During the Holidays, I spend several months working for one of the top gift basket and gourmet food gift companies in the USA.

The rest of the year, I enjoy flexible hours working on this web site, creating projects and recipes, taking care of my family (including my two kiddos who love to help me bake and craft!) and engaging in fun hobbies that lead to great homemade gifts year-round.

The goal of this web site is to help and inspire people to make wonderful and satisfying homemade gifts. Why? Because I believe that homemade gifts are life enhancers.
I believe that making gifts causes us to slow down and to savor our relationships more. Homemade gifts encourage us to enjoy the little things in life... and we may even discover a new hobby or passion in the process!

I hope to provide a starting point for new arts and crafts to be learned, as well as a place to share easy and inexpensive homemade gift ideas for people of all ages. Most of all I hope to have fun and inspire fun for you!

Questions, comments or ideas for homemade gifts? Contact me anytime! Not sure where to start? How about back on my home page.

FYI - I am in the process of adding lots more information and tutorials. I add pages as fast as I can - in the mean time - sign up for my Blog or my newsletter for more homemade gift ideas!

Many Blessings,


Not sure where to start? Ask my search box... or check out the recent article links below...

Dec 03, 21 04:43 PM

Create a fun homemade gift tower using an origami box in four different sizes. Make this gift perfect by using the perfect paper and filling it with the best treats

Nov 06, 20 05:05 PM

Thanksgiving printables and homemade gift ideas for fun and thankfulness!

Aug 01, 18 03:42 PM

Wanting to learn how to make vanilla extract for homemade gifts? Short on time? There is no wrong time to make vanilla! This homemade vanilla extract idea is quick and super easy...