Butterfly and Flower Coloring Page
Theme: Spring Swirl

This butterfly and flower coloring page was inspired by a warm spring day that was full of laughter and water games. Kids can get really creative with this one and experiment with outlining in different shades and colors.
Ideas for getting the most from this free coloring page:
Party Bags. Include a coloring page in your child's birthday party grab bags
Activities. Use for Spring, Summer or butterfly and flower themed birthday party activities
Kid Fun. If your kids are too young to help, they may like to color and craft next to you while you make homemade gifts!
Make it Crafty. Provide buttons and sequins to decorate the flowers and the butterflies... you can even print on card stock to give the picture more stability for a poster-like result
To Print: Simply right-click on the image and choose Print Picture... This is an 8 1/2 x 11 inch image with margins, so you can print it on standard typing paper with excellent results (as are all my exclusive coloring pages).
Note: Please feel free to link to this page and to share with friends and family. Never re-post my printables as they are copyrighted material.
Butterfly and Flower Coloring Page: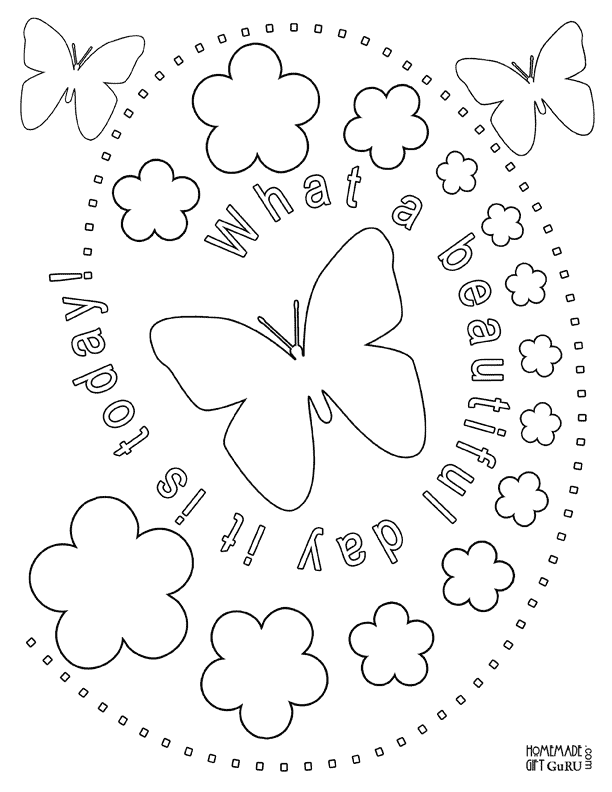 Related Pages...