Learn the Origin of Sweetest Day

Wondering What Sweetest Day is all About? Looking for Sweetest Day Gift Ideas?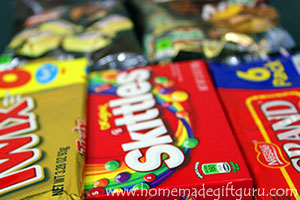 Sweetest Day is celebrated every year on the third Saturday in October.
The origin of Sweetest Day can be traced back to 1921, when a group, called The Sweetest Day in the Year Committee, distributed thousands of boxes of candy to people less fortunate.
Some people say that Sweetest Day originated from candy companies trying to sell more candy... but it's the people who have been spreading joy on this day for nearly a century that I like to think about.
Today people often celebrate this holiday, by showing love and affection to those closest to them... a lot like Valentine's Day.
If someone makes you smile when you think about them, then it's a great opportunity to give them a token of your affection, such as a homemade card, candy or flowers.
Modern Sweetest Day ideas are often romantic. Women often celebrate with romantic Sweetest Day gifts for him and many people indulge in simple but sweet Sweetest Day poems (here's a sweet one) and other sweet and romantic ideas.
Sweetest day would be a fun day to give someone you love a delicious homemade truffle wrapped in a cute homemade origami gift box, or perhaps a homemade candy bouquet. Whatever you choose to do, I'm sure it will be sweet.
I hope you enjoyed learning the origin of Sweetest Day!
This collection of Made With Love tags can be a cute addition to your homemade gift ideas... especially a Sweetest Day gift!
And, if you plan to give a gift for Sweetest Day, these heart shaped gift tag templates can help you make the perfect handmade gift tags for your homemade Sweetest day gifts. They are designed to be used with whatever paper you choose.

Related Pages...