Caterpillar Coloring Page
Theme: Daydreaming Caterpillar

This caterpillar coloring page is way too funny. Ever dream of the future? In this free printable coloring book page, this little caterpillar is daydreaming of the day he will become a butterfly.
My coloring pages are joyfully created for you to share with the children in your life. I hope you will find them to be a wonderful free resource for your party activities, to include in birthday party grab bags and/or simply to delight children all year long.
To Print: Simply right-click on the image and choose Print Picture... This is an 8 1/2 x 11 inch image with margins, so you can print it on standard typing paper with excellent results (as are all my exclusive coloring pages).
Note: Please feel free to link to this page and to share with friends and family. Never re-post my printables as they are copyrighted material.
Daydreaming Caterpillar Coloring Page: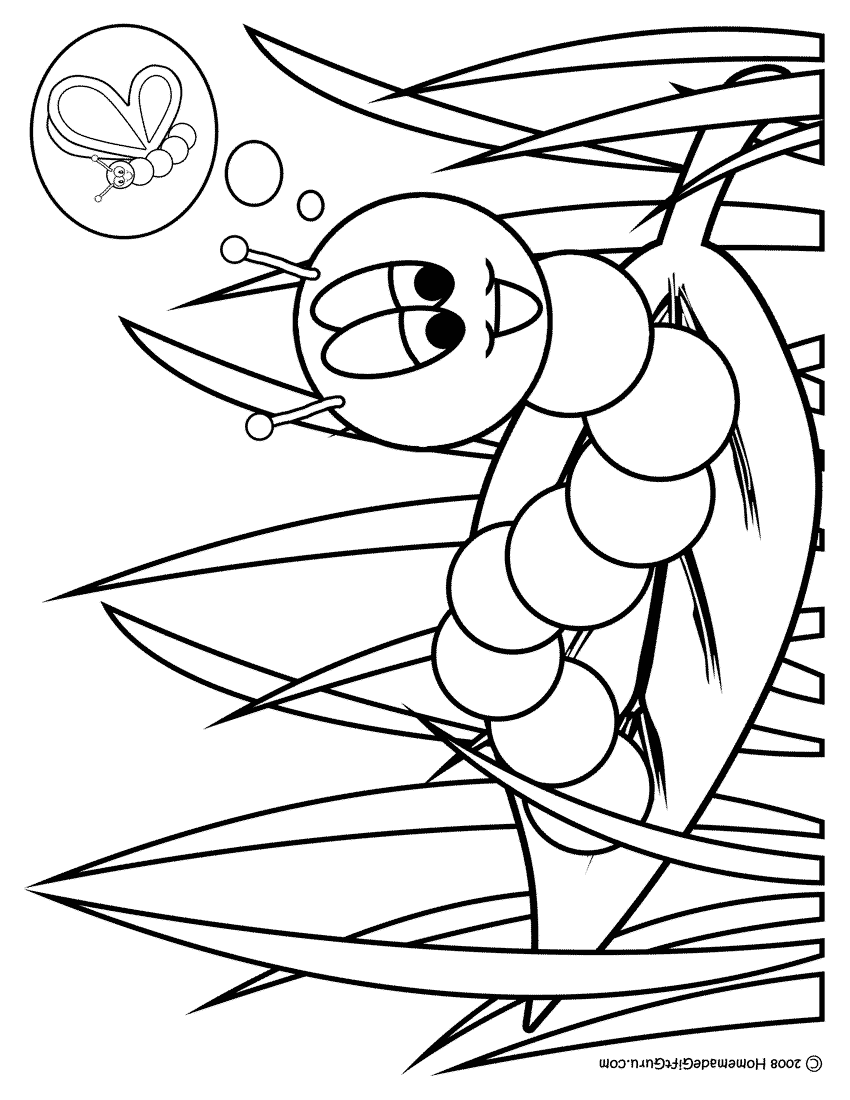 Tip... Use this coloring page to start up a conversation with your "little caterpillars" about what they dream about!

Related Pages...