Gift Tag Templates
Template Styles: Various Formal and Double Punch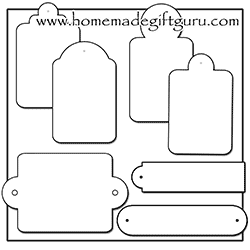 Gift tag templates are a handy resource for both store-bought and homemade gifts. These particular printable gift tags are perfect for adding names and notes to your gifts.

They also work well for creating labels for homemade food gifts and recipe tags for recipes in a jar.
I recommend having a stash of beautiful gift tags and creative gift tag templates always ready for gift giving. This will make life so much easier!

In addition to these fancy and traditional shaped tags, you may enjoy a few playful gift tag templates. They work excellent for birthday gifts for kids, baby shower gifts and any occasion calling for cuteness!
Or this set of 4 different heart-shaped templates is perfect for adding sweetness to any gift.
Making "Free-Hand" Gift Tags is Fun Too!

In a Hurry? Making Your Own "Free-Hand" Gift Tags is Easy...
All you need is paper and scissors. You want each side to match, so start by cutting out two identical rectangles.
Hold them together and trim off the right corner. Turn the top one over and now you have a perfect guide to trim the remaining corner off each tag.
Now that you've whipped up two easy gift tags, punch a hole in the top and attach with ribbon.
Keep your gift tags simple or cut out a fancy corner for the perfect look.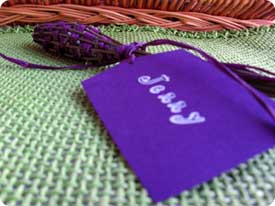 How to use these gift tag templates...
These printable templates are so easy to use. Here's a couple tips...
Print and Cut. You can simply print each template onto the paper you want to use for your gift tag and then cut around the outline. Simple!
Make Stencils. If you want to make these tags into reusable templates, trace each tag onto paperboard or card board (such as the inside of a cereal box) and cut them out. Then they can be used over and over to trace the desired gift tag outlines onto any paper you choose.

Printing Instructions:

To print just one of these template images, simply right click on the image you want to print and choose [print picture].
You can also print several templates per page. Whether you choose all the same template or a variety of different templates is your choice. To print a full page:
Open a word processing program such as Microsoft Word or Open Office (Open Office is Free but any word processing program should work).
Right click on the template you want and choose [copy].
Move to word processing program, right click and choose [paste].
Paste multiple times using the same copied template or go back and copy/paste whichever templates you want on your page.
Print your page!
You can also change the size of the templates: If you need a different sized tag, feel free to resize by first clicking on the image while it's in your word processing program. You'll see little squares on the corners. Drag one in or out to make the tag smaller or larger. There will also be small squares on the top and bottom centers and side centers which can be used to change just the tag's height or width.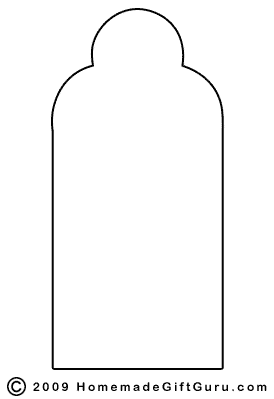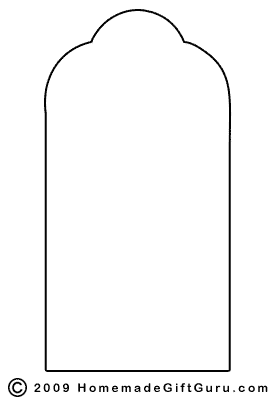 Single and double punch tag templates... For the double punch tags, attach ribbon to both ends and wrap around recipes in a jar gifts, across the front of your homemade gift baskets or whatever you'd like... or attach like a traditional single punch tag and use the other hole to make a trendy ribbon tail...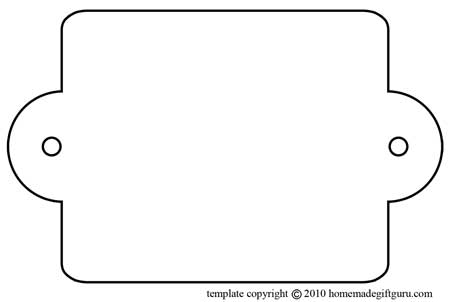 Related Pages...