Inexpensive Homemade Gift Ideas Using Personalization

How to Create Inexpensive Homemade Gifts Using DIY Personalization Techniques...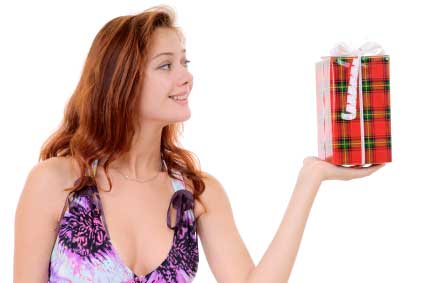 Personalization is a great technique to explore when you need inexpensive homemade gift ideas.

For one thing, personalized gifts tend to have a value much higher than the cost of making them.
Even personalized gifts designed online (rather than made at home) make amazing, thoughtful and meaningful gift ideas that are worth so much more than the cost of creating them.

They say it's the thought that counts... well, personalized homemade gifts are full of thought and that's what makes them count so much!

Personalization Ideas...

What exactly is personalization? It's adding something personal to an object or gift, making it both personal and one-of-a-kind.

Some of my favorite types of personalization include, personalizing with photos (for example, store-bought or homemade photo puzzles and photo mugs) and personalization using meaningful words, special phrases, memorable dates or names.

So how do you personalize stuff? The following arts and crafts supplies can be used to make fun personalized gifts at home.

Sharpie Markers
Sewing Techniques
Glass Etching Creams
Photos
Decoupage
Oil Based Paint Markers

You'll also want to give some thought as to what the content of your personalization will be. Names, dates, themes, photos, phrases, words, images? Here's a few tips to get you thinking if you're not quite sure yet...

Tips for Planning Inexpensive Homemade Gift Ideas Using Personalization...

Find Something That is Special to Him or Her. Inexpensive homemade gift ideas are best when planned. What do you know about the person you plan to give to? Think ahead about the following, as you search for a personal theme that will add humor, depth or meaning to the gift...
Special or life-long interest such as fishing, sky diving, gardening etc.
Memorable or upcoming event (engagement, new baby, graduation etc)
Favorite hobby
Funny pastime
Favorite theme, such as a TV character, movie or favorite animal
"Inside" joke
This early brainstorming often helps to make a more meaningful gift that costs less. The value that your thoughtfulness and planning efforts will add to your gift will be amazing.

Don't be afraid to poke around. In cases, where nothing comes to mind or you don't know as much about a person, do a little research. Probe a friend, spouse, mom or dad and find out a few basics, such as favorite color, hobby, character, TV show, movie, sport, sports team, or other favorite theme or interest.

Here's a few techniques explained.

Personalize with Permanent Paint Marker...
Permanent Paint Marker. You can use a permanent marker such as an oil based paint marker to write a special message, decorate or personalize nearly any surface with a date, a monogram, name or nickname, whatever you'd like... First Christmas, Wedding Date, Initials etc.
Try surfaces such as fabric, wood, ceramic, plastic, glass or paper board.
Write a special word or phrase of love or appreciation
Make an object into a one-of-a-kind treasure by personalizing it with his or her name, initials or nickname
Memorialize a special date such as Birth date, First Christmas, Date Married etc.
Oil based paint markers are quick drying, weather-proof and fade proof!
You can also use a sharpie marker. To make a sharpie permanent, you may need to spray certain surfaces with acrylic sealer or paint with decoupage medium or watered down white craft glue. Test for bleeding on a separate surface and work quickly.

Glass Etching: Homemade Heirloom Gifts...
Glass etching is actually quite impressive. A glass etching kit will provide you with the tools and supplies to get you started personalizing your chosen glass for occasions such as Wedding gifts, Anniversary gifts and special Birthday gifts.

You can make your very own family heirlooms by etching meaningful designs, monograms, dates, names, messages and more.

To etch glass, you use stencils and glass etching cream to create words and designs. It doesn't smell that great, so do it in a well ventilated area and as instructed in your kit.

Here's a few ideas for what to etch:
Thrifts store or Dollar store glass cups
Glass candle holders and votives from thrift, craft or dollar stores
Vases form thrift, craft or dollar stores
Glass dishes and glass cookware such as Pyrex

Glass plates
Glass ornaments from the craft store
Champagne flutes for Weddings and Anniversaries
Wine glasses
Beer mugs
Shot glasses
Glass picture frame
Jewelry box window
Mirrors
Glass etching is a fun, permanent and dishwasher safe inexpensive homemade gift idea.

Personalize Gifts with Decoupage Ideas...
Decoupage. Decoupage is a great way to come up with personalized inexpensive homemade gift ideas. With decoupage techniques, you can place patterns, images and designs onto old or boring surfaces.
You may be able to find wonderful items to decoupage at craft stores, thrift stores, yard sales and dollar stores. Decoupage is a great way to incorporate a favorite theme/subject, color, pattern, photograph or interest.

You can learn more about decoupage here.

Related Pages...