Printable Word Search for Kids

Theme: "Great Day"

We've had fun with this printable word search for kids and so have many others. It's easy enough that my daughter in kindergarten enjoyed it!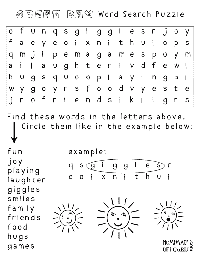 This free printable word game is centered around words that have to do with a fun family day. Including the words: fun, joy, playing, laughter, giggles, smiles, family, friends, food, hugs and games.
Although your kids may be able to help with your homemade gift projects, sometimes things will come up that aren't ideal for little helpers. It's times like these where I find providing cute coloring pages and little activities like this extremely helpful.
I hope you enjoy!
Party Tip: Free printable activities and coloring pages also make budget friendly additions to party bags for kids and party entertainment plans!

To Print: Simply right-click on the image and choose Print Picture... This is an 8 1/2 x 11 inch image with margins, so you can print it on standard typing paper with excellent results (as are all my exclusive coloring pages).

Note: Please feel free to link to this page and to share with friends and family. Never re-post my printables as they are copyrighted material.

"Great Day" Printable Word Search for Kids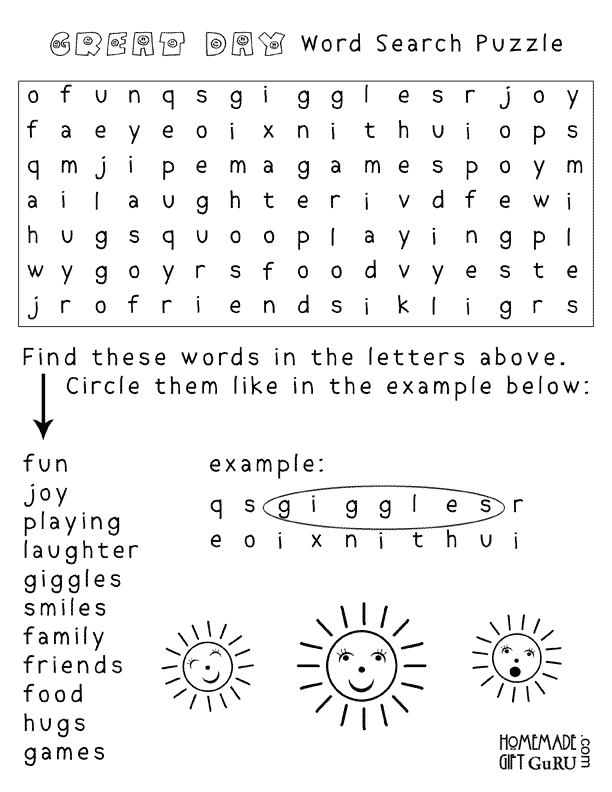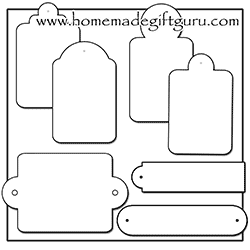 I hope you enjoy this free printable and please feel free to check out the rest of this site. If you like freebies, you may also enjoy using some of my free printable gift tag templates!
You'll find gift tag templates, printable gift tags, printable gift certificates and lots more!

Related Pages...