Big Sister Coloring Page
Theme: Sister-to-Be

This big sister coloring page has been used for many big sisters-to-be. In fact, as I write this, I am printing one out for my own daughter who will become a big sister in just mere weeks!
Becoming an older sibling is an amazing experience for any kid and this big sister ribbon as well as the Big Brother Ribbon Coloring Page can help you to make older siblings feel valued, important and excited as they became big sisters or big brothers to a new baby.
Tip: Print this on card stock, decorate and cut it out for a special paper ribbon for a big sister or a sister-to-be.

Is there a big brother or a big-brother-to-be? If so, be sure to check out this matching big brother coloring page...

To Print: Simply right-click on the image and choose Print Picture... This is an 8 1/2 x 11 inch image with margins, so you can print it on standard typing paper with excellent results (as are all my exclusive coloring pages).
Note: Please feel free to link to this page and to share with friends and family. Never re-post my printables as they are copyrighted material.
Big Sister Coloring Page: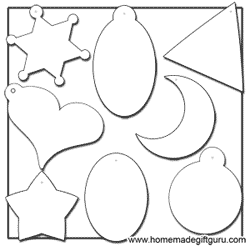 Will you be making baby shower gifts?
Do you need some playful gift tag templates for a birthday gift?
Here's a few of my more playful gift tag templates.
They are so easy to use! You can print them directly onto your pretty paper or card stock and cut them out for immediate use, or you can make your own templates by tracing them onto card board (ex. cereal boxes work great) and keeping them on had for last minute gift tags all year round.

You may also like these fancy gift tag templates...

Related Pages...