Puppy Coloring Page
Theme: Puppy Love

"Puppy Love" puppy coloring page is another free printable coloring page that you won't find anywhere else. I made it for my toddler and now I'm happy to share it with you and your little one(s). Kids love the simple warm and fuzzy mood of this love coloring page.
Tips for Enjoying this Puppy Coloring Page...

Of course this printable coloring book page can be colored anytime of year, but it also makes a special kids craft idea for various Holidays:
Creative Tip: Make this a craft by printing it on card stock and setting out glue, sequins, glitter, markers etc.
While your kids are busy with puppy love, be sure to check out the rest of my website featuring homemade gift ideas for a variety of occasions!

Enjoy!
To Print: Simply right-click on the image and choose Print Picture... This is an 8 1/2 x 11 inch image with margins, so you can print it on standard typing paper with excellent results (as are all my exclusive coloring pages).
Note: Please feel free to link to this page and to share with friends and family. Never re-post my printables as they are copyrighted material.
Puppy Love Coloring Book Page: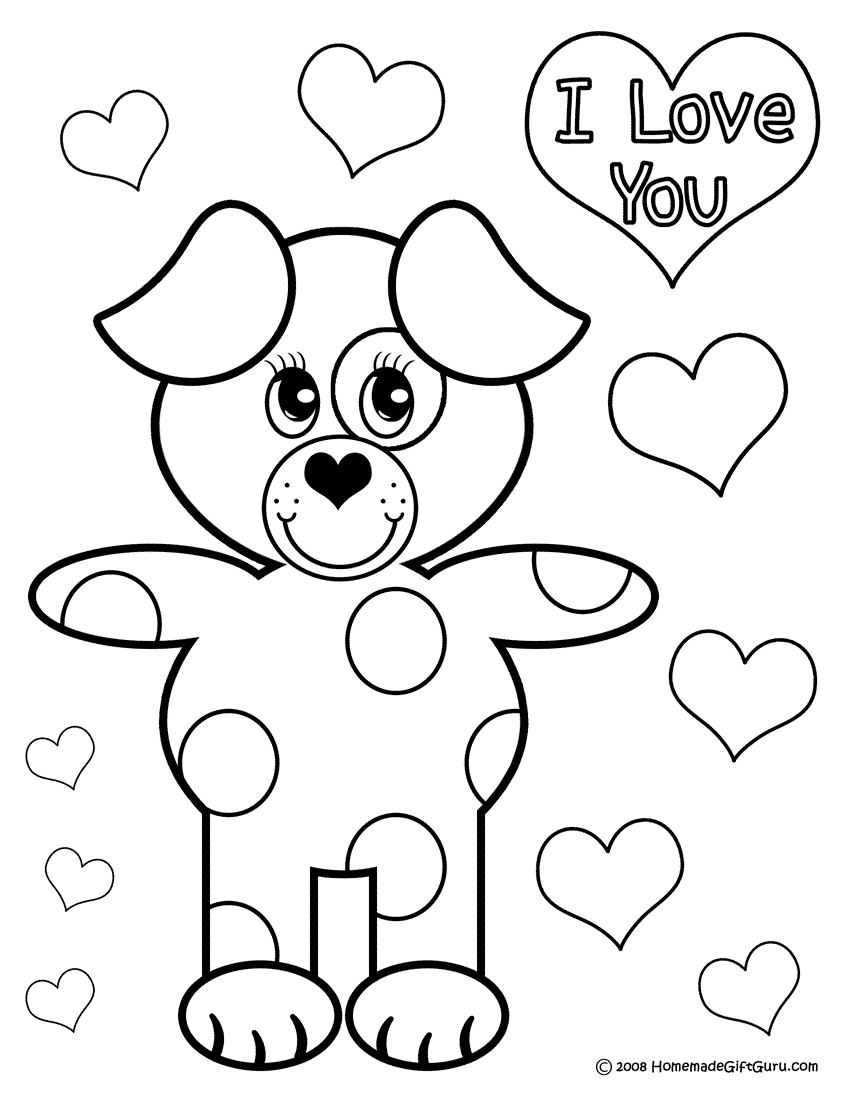 If you like cute coloring pages, you may also like some of my other cute little animal coloring pages such as little pig coloring page and silly bunny rabbit coloring page.

Related Pages...