Ant Coloring Page

Theme: Tasty Morning

My kiddo loves bugs. It seams like nearly every year, there are bugs and/or butterflies in her party decorations as well as her year round bedroom decorations.
If you have a bug lover as well, then this coloring page is for you and your little one. This particular free coloring page features a cartoon like lady ant and a goofy worm eating an apple.

Free coloring pages make a great budget friendly addition to party bags for kids and party entertainment plans... view all my cute coloring pages here for more coloring pages and party ideas...
To Print: Simply right-click on the image and choose Print Picture... This is an 8 1/2 x 11 inch image with margins, so you can print it on standard typing paper with excellent results (as are all my exclusive coloring pages).
Note: Please feel free to link to this page and to share with friends and family. Never re-post my printables as they are copyrighted material.
Ant Coloring Page: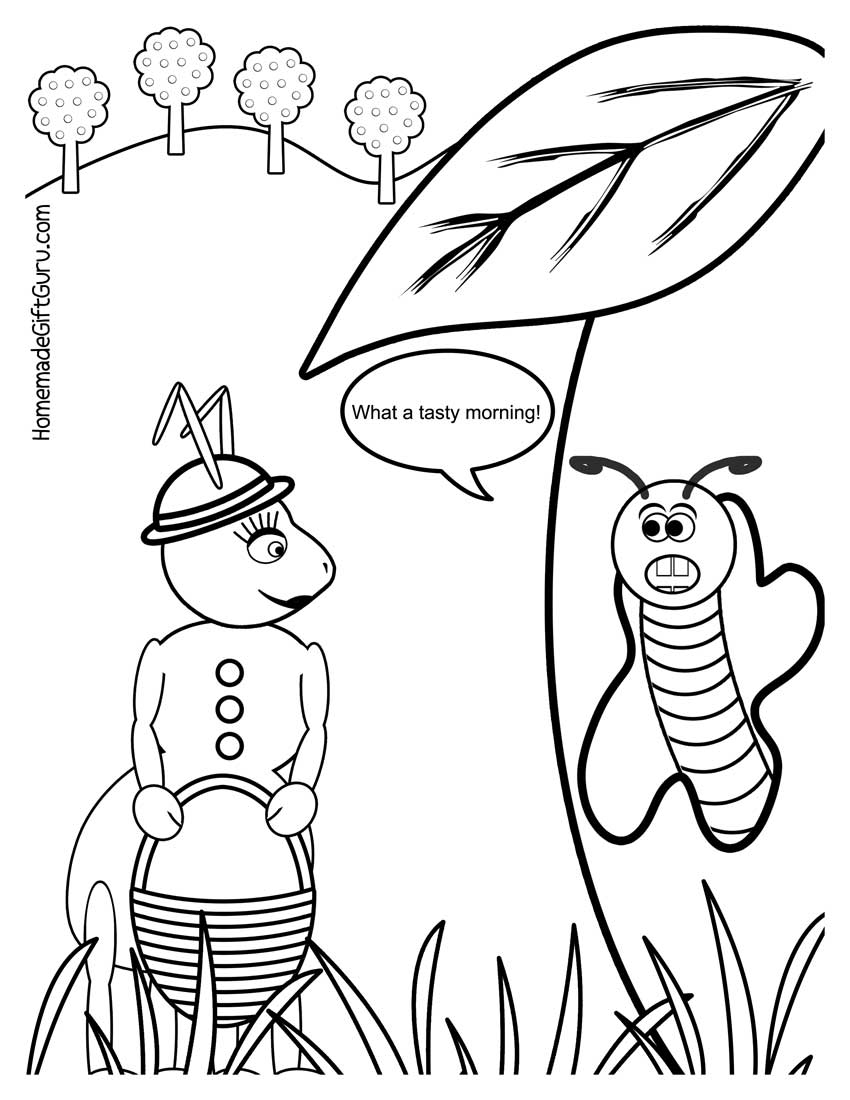 Related Pages...