Administrative Professionals Day
When is Administrative Professionals Day?
Each year, the Wednesday that falls on the last full week of April is the day to celebrate all Office Professionals!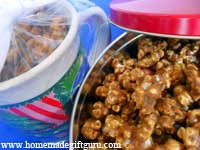 See this year's holiday calendar list for this years date....
...and a note for my European friends, it seams that many parts of Europe actually celebrate this Holiday on the third Thursday in April, so check your local calendars to be sure!
The purpose of Administrative Professionals Day (a.k.a. National Secretary's Day), is simply to say thank you to administrative professionals for all that they do and to honor and acknowledge how important the work they do is to their respective company.
Seriously... what would you do without them?
Below you will find several homemade gift ideas and a few other thoughtful gift ideas suitable for this occasion...
Homemade Gift Ideas for Administrative Professionals Day
One very classic idea that never gets old... put together a homemade gift basket full of delicious foods!
If you are the creative type, you could make a candy bouquet.

Or, depending on your relationship with this person, it may be fun to make one of the following homemade gifts...
Homemade Foot Soak: These Mustard Mint Bath Salts work great as a foot soak!
Homemade treats such as Coffee Almond Caramel Popcorn.
Coffee and/or Tea Gift Basket: Include a nice assortment and any of the following; tea strainer, tea cups, coffee mug, tea kettle, instant tea mixes, instant coffee, gourmet coffee, tea cakes, cookies, biscotti, local honey, engraved tea spoon, homemade loose leaf tea mixes etc.
Dinner in a Jar Gifts such as soup mixes and side dishes.
Decoupage thank you plaque: Using a bare wooden plaque purchased from the craft store, glue a pretty design (perhaps a border or single image above) and a poem or a thank you message. Varnish for a nice finish.
Certificate of Appreciation. Here's several templates you can print for free.
Cup Cozy. These can be made with fabric, foam or yarn.
Homemade Bookmarks. Made of foam, card stock etc.
Homemade Mouse pad. Made of foam or card board and fabric.
Tote Bag (personalized with name, tie dyed, embellished).
Homemade wall art for the office: frame a flower, a quote, an affirmation, a post card or other special image etc.
Spring bulbs basket: plant bulbs in a plastic lined basket. Do this a couple weeks before the day you want to give it so there is lots of growth already.
Faux flower arrangement: a small but joyful arrangement to go on his or her desk. A strong stemmed faux flower can also have a hershey's kiss attached in the center with repositionable glue dots.
Candy Wreath. Use repositionable glue dots to cover a wreath base in wrapped candy (and faux flowers and bows if you'd like).
Terra cotta pot crafts are cute and appropriate for a friendly gift.
A humorous or thoughtful paper weight. Thoughtful: Take a smooth and flat river stone and paint (you can use a stencil) a message such as "Joy" or "Faith"... Humorous: cover a rock with crazy looking fur and glue on googly eyes and a fuzzy nose for a silly little paper weight.
Embellish a pen holder.
Potpourri can be enclosed in a pretty jar with fabric in place of a lid and ribbon holding the fabric on.
Make a message board. Buy a rectangle or square of plain cork board and embellish the edges with something fun.
From Employer to Employee...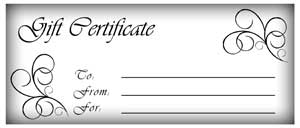 Free Printable Certificates Here!
Companies and bosses can give a coupon certificate for an entire day off or a coupon for a company approved long lunch. Sometimes there's nothing better than having an extra and even unexpected day off with the family!
Companies and bosses should generally give gifts that are not too personal but show thoughtfulness and appreciation. You could also order lunch for the whole office or an individual to say thanks to your team for all their hard work.
More Thoughtful Gift Ideas For Administrative Professionals Day...
Flowers in a vase are a great choice because he or she can enjoy them on their desk all week long.
Gift certificates (for a relaxing massage, to a nice restaurant or for a recreational activity like a play or the movies).
Greeting Cards are a perfectly great way to say thank you.
Chocolates or other treats are always appropriate thank you gifts for those who like sweets.
Gift baskets (full of food items, pampering items or other favorite items specific to him or her). Sending someone with children home with a basket full of food to enjoy with their family is a nice way to say thank you.
Do you have another gift idea for Administrative Professionals Day?
Stacey asks: I was wondering if any one had any cute ideas on what to give our school secretary? I know she has a million coffee cups, note pads etc.

Share your idea with her here...
Related Pages...