Sunflower Coloring Page
Theme: Smiling Sunflower Lady

This silly sunflower coloring page is specially designed to make you and your child smile! She has a pretty little face to color, lots of pretty petals and some little friends in the distance.
Ideas for getting the most from free coloring pages:

To Print: Simply right-click on the image and choose Print Picture... This is an 8 1/2 x 11 inch image with margins, so you can print it on standard typing paper with excellent results (as are all my exclusive coloring pages).
Note: Please feel free to link to this page and to share with friends and family. Never re-post my printables as they are copyrighted material.
Sunflower Coloring Page: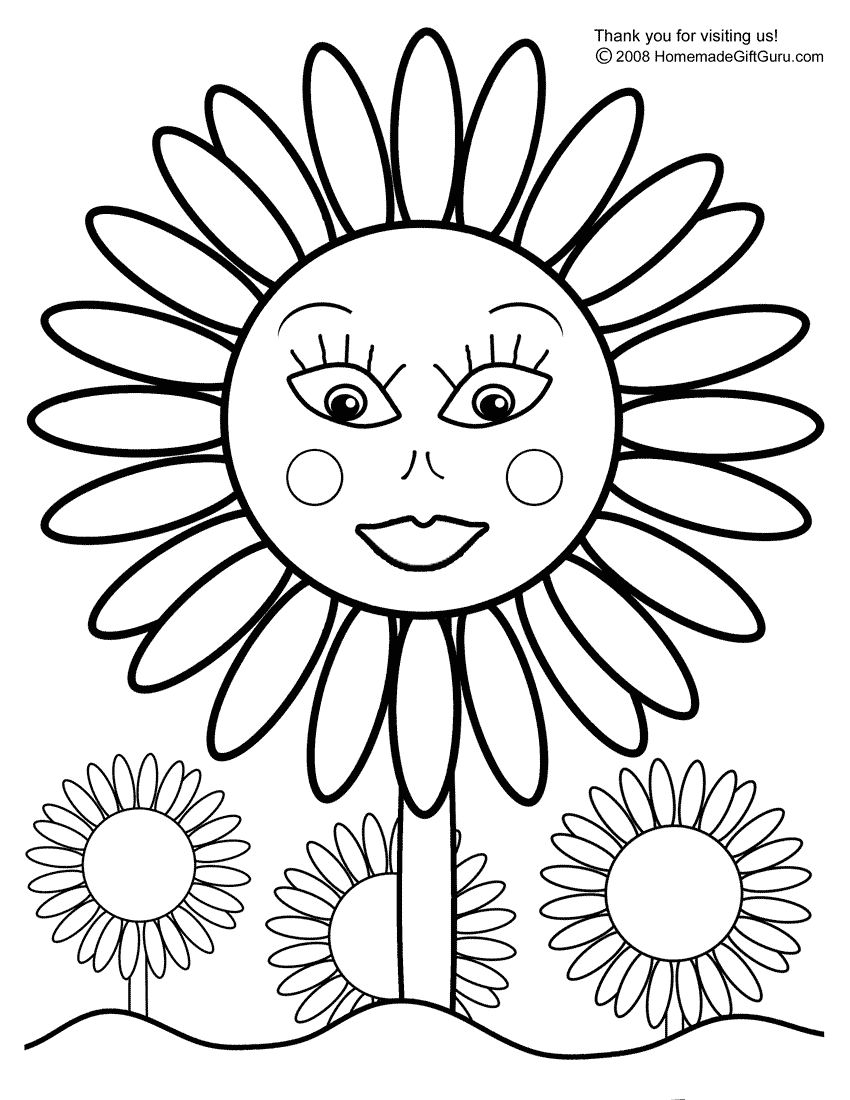 Other flower coloring pages on this website include, whimsical flowers and butterfly and flower... be sure to check them out as well!

If you like this silly flower coloring page, you may also like some of these bug love coloring pages:
Be sure to check out the rest of my website featuring free printable gift tags and templates plus lots of homemade gift tutorials...

Related Pages...