What's New?
Welcome to the Homemade Gift Guru Mini-Blog!
Every time I put up a new idea or post a new freebie, it will appear on this page.
Plus when visitors (like you) share a homemade gift idea, those pages will show here too.
If you would like to share a photo of your homemade gift or share a homemade gift idea please do!
You never know who you might inspire!
Nov 01, 2017
Coffee Almond Caramel Popcorn Recipe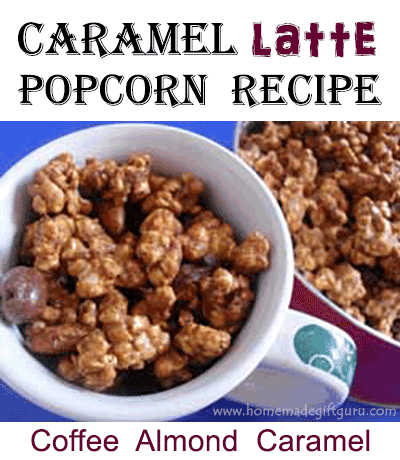 Treat your coffee loving friends and co-workers to the most delicious caramel latte popcorn! This caramel popcorn recipe makes a great homemade gift or add it to a coffee themed gift basket.