Ideas for Homemade Gifts...
It's All About Celebrating Friends & Family Here At The Homemade Gift Guru Website
Welcome to this website devoted entirely to homemade gifts and party ideas!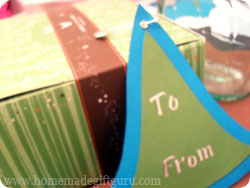 The purpose of this site is inspiration... Inspiration to create, to give and to enjoy the little moments of life that come with food, friends, family, fun and creativity.
Whether you're the do it yourself (DIY) type, you're on a tight budget, or you're just looking for unique gift and party ideas... this site will be a fun and helpful resource and we hope an inspiring place to browse!
---
Giftmaking For a Joyful Christmas
---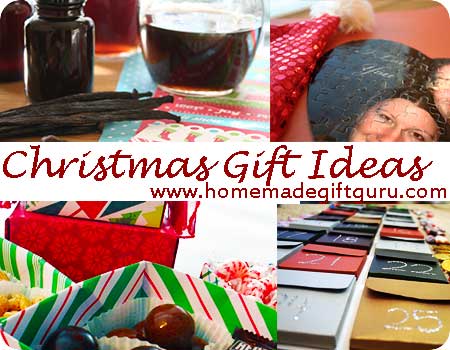 It's that time of year again... the very best time for giving homemade gifts!
Hopefully you've got some things in the works by now, but if you need some ideas, voila... here's where you can get started!
Some good last minute ideas?
---
Share Your Ideas...
---
Share Your Homemade Gift Idea!
---
A Few Upcoming Dates and Occasions
---
Find More Holidays For Every Month With Our Calendar Holiday List...
December 16 Hanukkah beginning at sunset
December 21 is Winter Solstice (a.k.a. The 1st Day of Winter and the shortest Day of the Year)

December 24 is Christmas Eve
December 25 is Christmas Day
December 26 is Boxing Day
December 26 Kwanzaa
December 27 is National Fruitcake Day
December 31 is New Year's Eve
...December is Write a Friend Month... who knew???
Find more holidays for every month with our calendar holiday list...
Need a really Last Minute Gift Idea? Go to our make gift certificates and homemade coupons page to get printable gift certificate templates as well as homemade gift certificate ideas...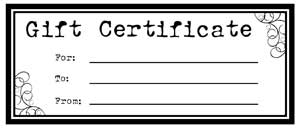 ---
This site is built and maintained using Site Build It!
---