Gift Tag Templates: Shapes
Make Your Own Gift Tags with Free Printable Gift Tag Templates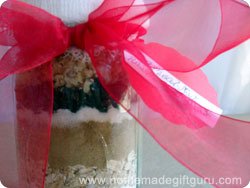 You may want to go beyond the more traditional gift tag designs by making tags in various shapes.
So here's a few gift tag template shapes for us all to use as needed! Below you'll find a heart gift tag, a circle tag, two oval gift tags, a trendy triangle gift tag, two star gift tags and a large moon gift tag.
These templates are very flexile, for example, the tag in the photo above is simply the circle tag cut out with wavy decorative scissors...
Scroll down to find our free printable gift tag templates that can be used like stencils or you may choose to print directly onto your chosen paper and simply cut off the outline.
---
Free Printable Gift Tag Templates
---
To print a single template: Right-click on image and choose [Print Picture]...
Scroll down or click here for gift tag printing tips, including how to print several templates on one page...
A Heart Gift Tag: Great for any gift, especially Valentine's Day gifts and Mother's Day gifts...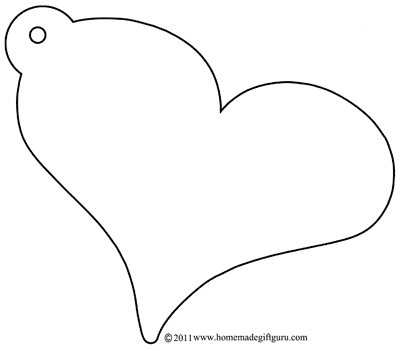 A Circle Gift Tag: Looks great on just about any homemade gift, cute and versatile. Experiment with decorative scissors for more design possibilities...
Oval Gift Tag I: A large elegant gift tag, great for any homemade gift, cut one slightly larger than another and put them together for more elegance...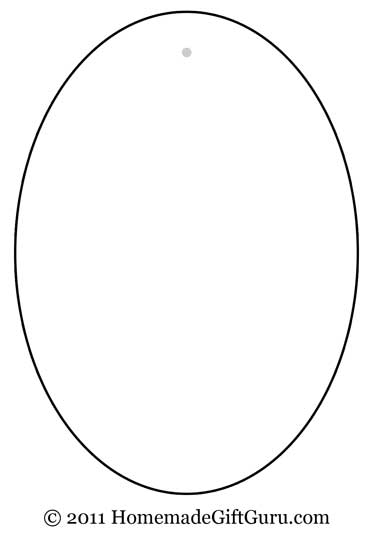 Oval Gift Tag II: Another large elegant oval gift tag, great for any homemade gift, slightly longer than the last and with a rounded tab on top, makes a great Wedding gift tag...
Large Triangle Gift Tag: An all around cute gift tag shape, especially great for Kid's birthday gifts, homemade teen gifts and some of our homemade gifts in a jar...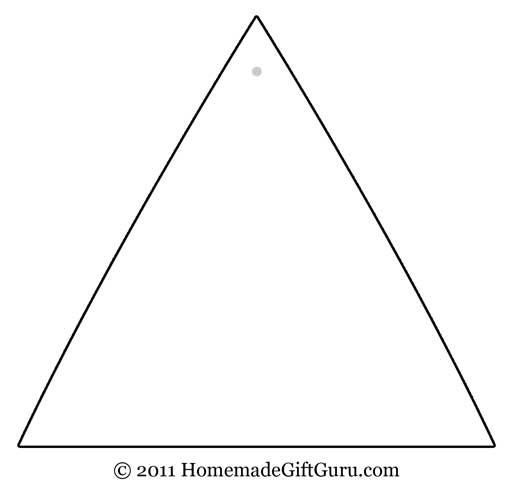 A Star Tag: Punch a whole in one of the points and attach to any homemade gift. Very cute for baby shower gifts as well as New Year gifts. The sky is the limit...
A Moon Tag: Punch a whole on top and attach to any homemade gift. Another very cute tag for baby shower gifts, goes great with the star tag above. Embellish these tags and use like gift wrapping charms...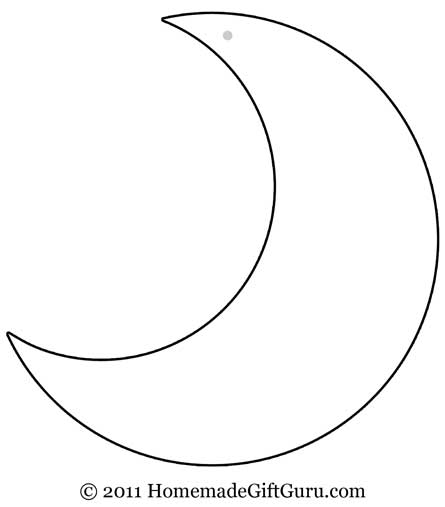 Another Star Shape Tag: Punch a whole in the large circle on the top...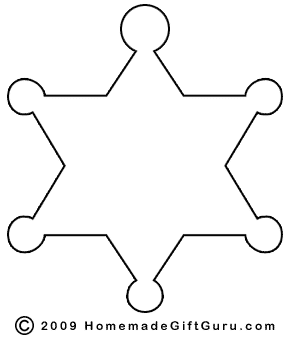 We also have several more traditional gift tag templates, both simple and fancy and perfect for notes, recipes and more...
---
Gift Tag Printing Tips
---
Printing One Template: To print one single template, you can simply right click on the image with your mouse and click on [print picture].
Printing a Page of Templates: You can print 4 templates per page. Whether you choose 4 of the same template or 4 different ones is your choice. To print a full page:
Open a word processing program such as Microsoft Word or Open Office (Open Office is Free and it's what I use but any word processing program will work).
Right click on the template you want and choose [copy].
Move to word processing program, right click and choose [paste].
Repeat this 4 times with the same template or go back and copy/paste whichever templates you want.
Print!
Note on Changing Size of Templates: If you need a different sized tag, feel free to resize by first clicking on the image while it's in your word processing program. You'll see little squares on the corners. Drag one in or out to make the tag smaller or larger. There will also be a small squares on the top/bottom centers and side centers which can be used to change just the tag's height or width.
You may also like the following freebies:
Need some homemade gifts in a jar recipes? They make great homemade gifts and pair well with the gift tag templates on this site...
Didn't Find What You Were Looking For?
---
This site is built and maintained using Site Build It!
You could do it too!!! Click here to learn more.
---
Affiliate Disclosure: To help me provide the information and tutorials contained in this website, I may receive monetary compensation or other types of remuneration for my endorsement, recommendation, testimonial and/or links to any products or services from this website. Please note that I only endorse products that I believe would be of value to my readers. Also note that Homemade Gift Guru is a participant of Amazon's affiliate program. I may make a small commission on orders made through my Amazon links. This helps me maintain my site. Thank you for your support!